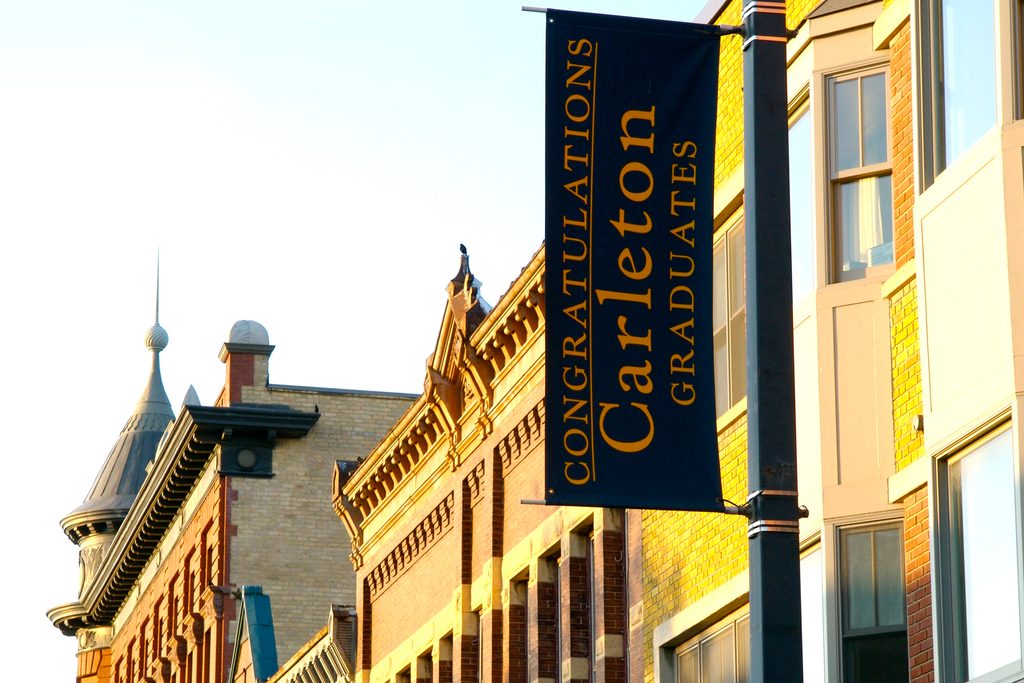 Welcome Neighbors & Community Members!
Since its founding as Northfield College in 1866, Carleton has been closely identified with its vibrant, historic hometown. Northfield's slogan, "Cows, Colleges and Contentment," was established in 1914 and continues to underscore the importance of the colleges in the life of our community.
Carleton is committed to being a good neighbor and community partner. These pages are here to provide an easy way for Northfield residents to stay connected with what's happening on campus, informed about Carleton resources, and updated on college projects that affect the community. We encourage you to contact us with your questions and concerns.