October 18–20, 2019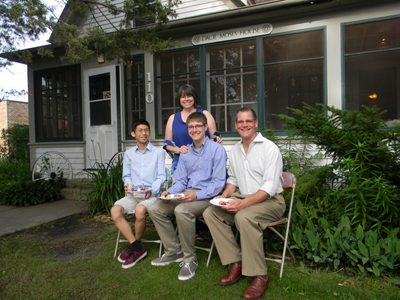 Family Weekend offers opportunities for families of Carleton students to explore campus life. Parents will get a taste of what their students are experiencing at Carleton with open houses, exhibitions, seminars, athletic competitions, performances, and more! Parents can attend classes and eat in the dining halls with their students, enjoy the beauty of the Arboretum, and work out in the state-of-the-art Recreation Center.
No pre-registration is necessary. When you arrive on campus, be sure to stop at the Welcome Table inside Sayles-Hill Campus Center for refreshments and a final schedule. Please note that Carleton does not provide transportation from the airport, but transportation options can be found on the Shuttle Services Page. For more information, contact College Communications at 507-222-4308 or email Kerry Raadt.
Autumn is a particularly wonderful time to be on campus. We hope to see you here for Family Weekend!