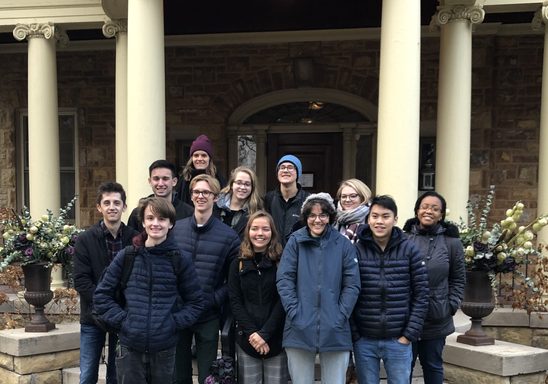 Mittagstisch can get cozily crowded sometimes!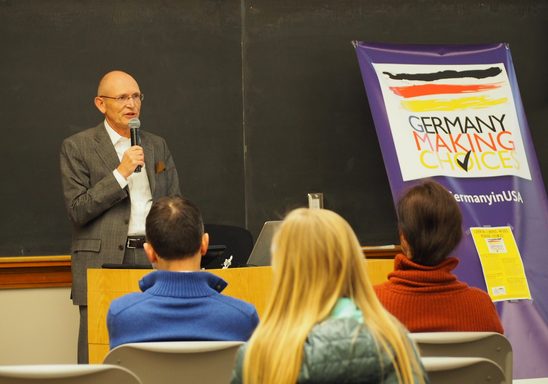 Consul General Speaking at Carleton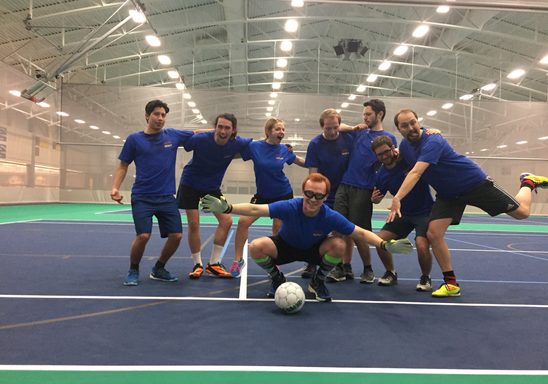 Welcome to the Carleton College German and Russian Department, German Section
Connect with us virtually!
If you are a new or current student interested in learning more about German at Carleton, we would be happy to schedule a virtual meeting with you.
Do you enjoy the German language and culture? Do you love to think? Take German with us! The astronomer Derek Fox from Penn State said "Take humanities because when you push yourself, really push yourself, you realize how far you have to grow and how fast you are capable of getting there." – We can help you with that!
---
To learn more about us, start with our overview of the German section, then check out our courses & activities, and don't forget to like our Facebook page. We are also on Instagram, YouTube, and occasionally Twitter!
---
Would you like to receive updates from the German Section via email? Send us an email and we will sign you up.
---
Interested in Study Abroad Opportunities? Do you want to do an Internship? Do you need funding for your endeavors? Explore our website to learn about all these and more!