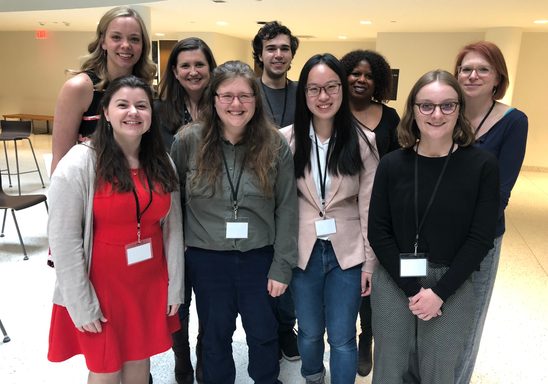 Students posing with department faculty after presenting their research at the Minnesota Undergraduate Linguistics Symposium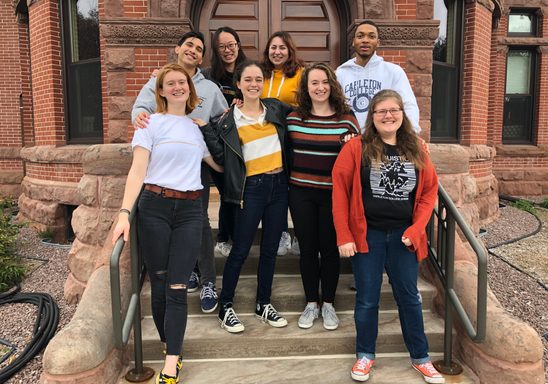 Class of 2020 Linguistics Majors
Left: Lily Peters, Nyx Vazquez, Alex Zhai, Audrey Kastner, Hannah Parrott, Kyra Wilson, Daamir Robinson-Johnson, Sarah Steinke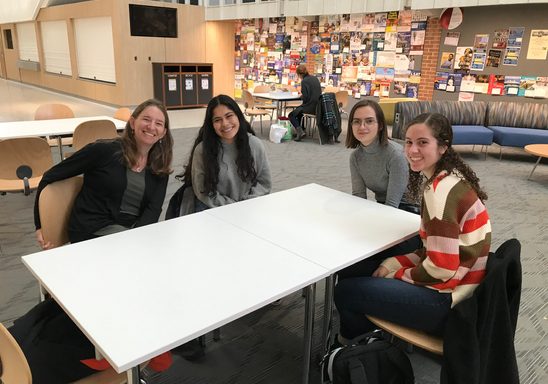 Left: Panelist Lesley Sylvan '02, Liz Ramirez, Rosie Quintana, Emma Ismail
Linguistics Majors Carving Pumpkins Together in Goodsell to Celebrate Halloween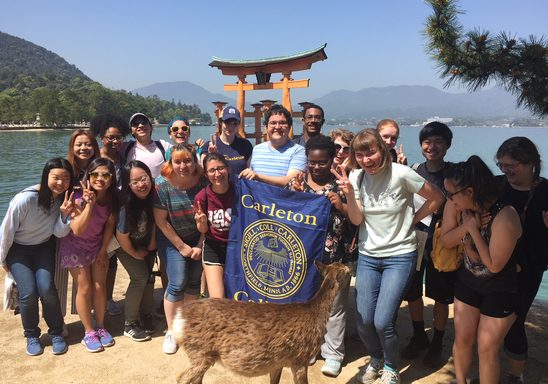 The Kyoto 2018 students visiting Miyajima island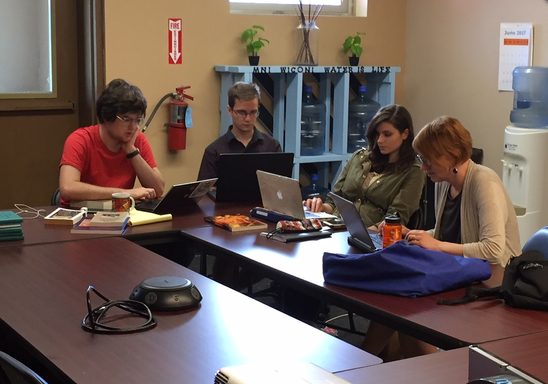 Working on Dakota Language at the Lake Traverse Reservation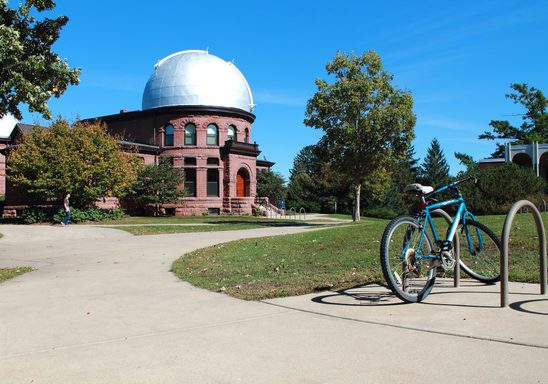 Built in 1887, Goodsell is home to the World Headquarters of the Carleton College Linguistics Department.
Linguistics is the study of the remarkable human capacity to learn and use natural languages. Prominent questions include the nature of the systems of mental representation (both abstractly and neurologically characterized), how these representations arise, how they change, how they are written, and how languages are put to use in social and literary contexts. Learn more about the department.
To see what some of our illustrious alums are doing, please visit our alumni pages!