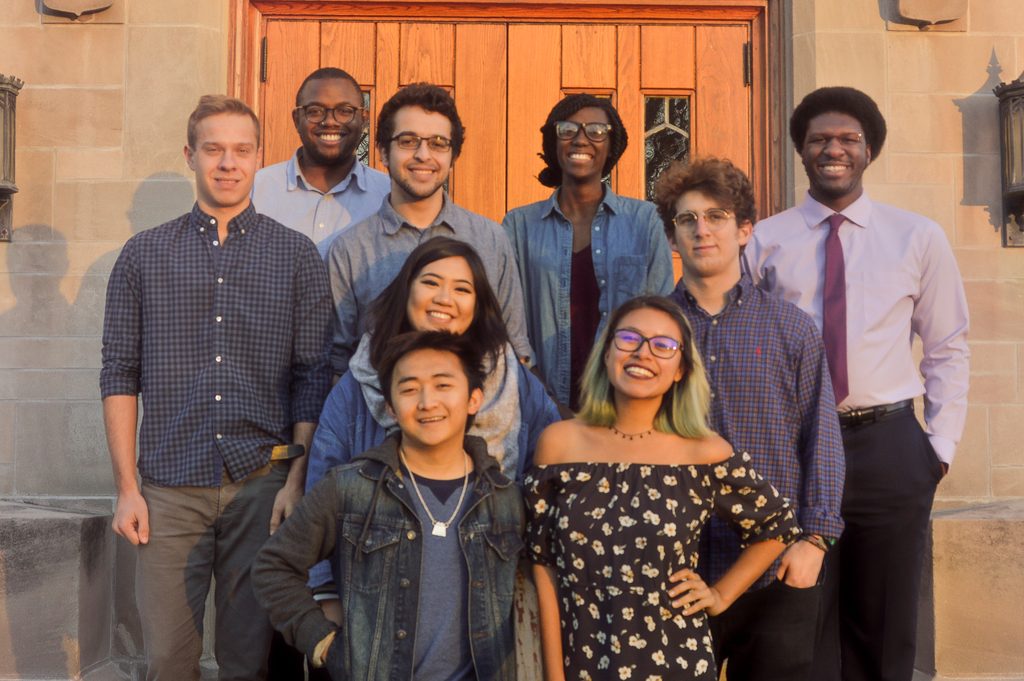 The Mellon Mays Undergraduate Fellowship (MMUF) Program is the centerpiece of the Andrew W. Mellon Foundation's initiatives to diversify the faculty ranks of institutions of higher learning. Carleton was one of eight MMUF founding institutions in 1988 and is committed to supporting talented students from underrepresented backgrounds who are interested in pursuing a Ph.D. and becoming a professor in the humanities or humanistic social sciences.
The grant provides fellows with the following forms of support:
One-on-one faculty mentoring on a research project designed by the student;
Peer mentoring and intellectual community;
Modest term-time compensation for research activities;
Generous funding to engage in a sustained research project during the summer and winter breaks;
Opportunities to present work at conferences;
Assistance with graduate school preparation;
Repayment of undergraduate loans of up to $10,000 if they pursue doctoral study in a Mellon-designated field.
Once in a Ph.D. program, fellows may apply for continuing support through various other Mellon programs.