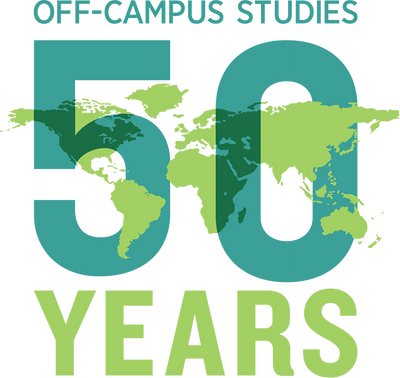 Dear Carleton Students, Faculty, and Alumni,
2019–2020 is the OCS 50th Anniversary Year!
It has been 50 years since the newly established Off-Campus Studies Office at Carleton first sent students to Japan, the Ivory Coast, and Puerto Rico during the 1969–70 academic year. The world has changed and so have our OCS programs, but one thing remains as true today as it did in 1969: studying off-campus continues to transform students' lives by inviting them to interact with different cultures, inspiring their academic trajectories, opening up global perspectives, and providing exciting opportunities for personal growth.
Our students have participated in programs that facilitate cultural and linguistic immersion, direct enrollment in universities worldwide, as well as field research, internship, and community engagement experiences that have left them with fresh perspectives and deeper interest in our global community. Since 1969, we have sent 62% of all Carleton students off-campus, both to domestic and international locations.
We would like to ask YOU to help us celebrate by sharing your OCS memories. Please tell us how your OCS experiences have impacted you personally, academically, and professionally, or simply share your favorite OCS story.